teCTalk: Defining Deep Learning - RESCHEDULED
Description
Deep Learning, a technological phenomenon characterized by its reliance on artificial neural networks, is being implemented across Connecticut businesses as you read this sentence.
Curious how deep learning solutions are affecting your industry? On
Wednesday, March 18th
, join
Upward
,
Connecticut Center for Advanced Technology (CCAT)
, and
Connecticut Technology Council (CTC)
for
Hartford's first "teCTalk"
focused on artificial intelligence/machine learning. Learn how machines are being taught to interact with the organic world around them and how this smart technology is working to elevate modern business.
An esteemed panel of AI/ML experts across industries, including Upward Citizens
GalaxE Solutions
,
VAANGO
, and
Saya Life
, will navigate participants through the complex topic of deep learning. This event is designed to be interactive: pose your questions to the experts and engage with others in the crowd!
This collaborative event is designed for AI/ML newbies, experts, and everyone in between!
If you or someone you know is curious about the implications of artificial intelligence in the workplace or home, this is the meet UP for you! Tickets include entrance to the event, hors d'oeuvres & beverages.
Enjoy $15 early bird pricing through Monday, March 2nd - RSVP today!
Meet Our Speakers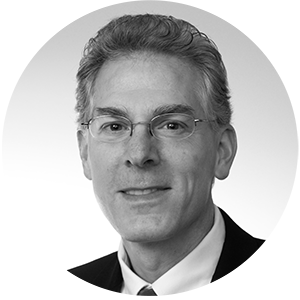 Tom Maloney, Ph.D.

, serves as Chief Technology Officer for CCAT. He has more than 25 years experience in advanced manufacturing and alternative energy technologies for commercial, aerospace, and military applications. He is CCAT's principal investigator for Department of Defense-sponsored applied research in metal additive manufacturing, metrology, and machining of advanced materials.
Prior to CCAT, his experience includes development of space power systems at NASA Glenn Research Center, hydrogen fueling leader for Proton Onsite, and UTC Power's technical leader to develop a 300kW Fuel Cell Powerplant for the Spanish Navy S-80 submarine.
Maloney earned a bachelor's degree in chemical engineering from The Ohio State University and master's and doctorate degrees in chemical engineering from Cleveland State University.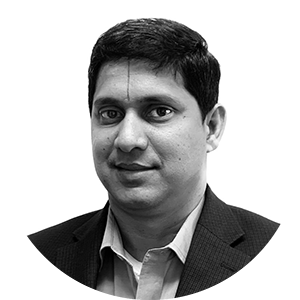 An accomplished leader with over 16+ years of experience,

Venkata Nanduri

comes from a technology background with a graduate degree in Electrical and Computer Engineering. He has helped the top 5 PBMs with onboarding technology to Medicare and Medicaid, ICD10, D.0 migration, Affordable Care Act (ACA) programs, and other industry changes. He has worked with Fortune 50 companies with architecture and technology solutions. Venkata has a successful track record for driving results through business-driven technology solutions that address regulatory and other enterprise strategic needs.
Over the last 6 years, Venkata has been focusing on AI/ML solutions for Fortune 50 companies driving lower prescription costs, improve drug coverage, reducing fraud, waste, and abuse. Application of Deep learning in the reduction of health care costs has been his importunate goal. He worked on various AI/ML algorithms ranging from logistic regression, Support Vector Machines to Deep Learning applying LSTM and ARIMA algorithms.
Venkata has co-invented three products at
GalaxE Solutions
: GxMaps™, GxDash™, and GxWave™. GxMaps™ and GxDash™ products help organizations with identifying their risky assets, opportunities to transform and modernize, leveraging dependency mapping, data lineage, automated business rules extraction, and test case generation. GxWave™ employs Deep Learning with customized LSTM algorithms in predicting prescription costs, volumes, optimizing drug pricing to bring the best prices to consumers. GxWave™ brought a big change in the lives of seniors at assisted living facilities by bringing help within the reach of a word via Alex and Google Hub skills. GxWave™ is helping payors in accelerating the timelines to bring Gene Therapy for hemophilia and PrEP for HIV to benefit plans, thus, helping tens of thousands of Americans in need.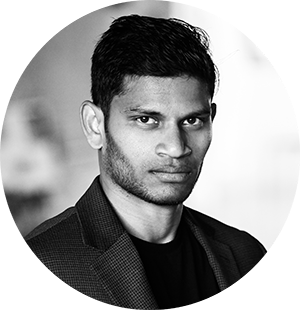 Naveen Kumar
is a data scientist at
Saya Life
, working on machine learning and deep learning solutions to water management. He is also an AI consultant, worked on computer vision, IoT at multiple early-stage startup companies. Has done deep learning research with Platform.ai and LADOT. Naveen is passionate about working on AI solutions to our environment.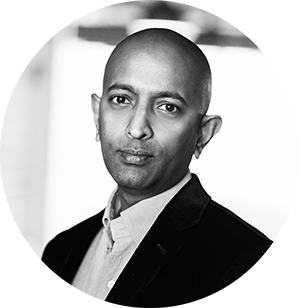 Bharadwaj PV

has worked extensively in start-ups for the last decade, playing cross-functional roles, conceptualizing & delivering ideas, taking products to market, designing solutions, forming and leading highly skilled teams to deliver multi-million dollar exits using cutting edge technology. He's worked across continents and cultures including Europe, US and Asia Pacific regions.
Bharad's most recent startup is
VAANGO Inc
. VAANGO uses Artificial Intelligence and Facial Recognition to help manage the front desks at offices, buildings and any place where people enter and exit, without compromising security. VAANGO is currently being used by several prominent customers across India and has now moved its HQ to US during the
Upward Labs
6-month piloting program. For more information on VAANGO you can visit
www.vaango.co
Powered By